"Goof Proof" Recipes for Your Table
Southern-Style Cornbread Dressing/Stuffing, Homestyle Gravy
& some helpful hints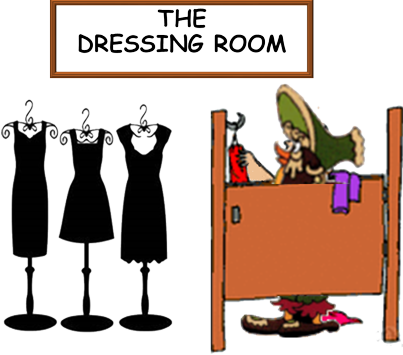 ​
CORNBREAD DRESSING

Each seasoning package will make the recipe below 2 times for the equivalent of TWO 9"x13" pans.

​
​
Ingredients
Two 8"x8" pans PREPARED white self-rising cornbread
NOTE: Follow instructions on back of yellow cornmeal package
NOTE: Do NOT add sugar nor use mixes containing sugar.
10 slices WHITE bread – toasted
NOTE: Do NOT use wheat or multigrain breads.
1 extra-large chopped onion
6-8 stalks chopped celery
1 stick butter or margarine
6 cups chicken broth, pan drippings or prepared bouillon (divided)
NOTE: Do NOT use broth from smoked turkey.
2 TBLS SPICE CONNECTION Cornbread Dressing seasoning blend
2 eggs (optional)

NOTE: Use more onions and celery if you like.
​Directions
Crumble breads into large bowl.
Simmer butter, 4 cups of broth, The Spice Connection seasoning, and chopped vegetables in pan until tender.
Slowly pour and stir into bread crumbs mixture.
Add remaining 2 cups broth as needed.
To increase sage flavor to taste, add up to 1 TBLS by ½ TBLS increment. 
Add eggs, mix well and put into one 9″x13″ pan OR two 8×8 greased pans.
Bake on middle shelf at 350 degrees for approximately 45 minutes or until brown on top.
 
LEFTOVER VARIATIONS

STUFFIN' MUFFINS
Pile extra large muffin tins with leftover dressing and bake for 25 minutes at 350.  
Freeze leftover "Stuffin' Muffins" on a cookie sheet or in muffin tins. When frozen, remove and put desired number into vacuum seal bags or ziplock bags.  
When ready to eat, simply drop a vacuum sealed bag into boiling water to reheat, or remove the number of muffins desired from the ziplock bag and heat in microwave.
​
HOMESTYLE GRAVY

Ingredients
2 Cups chicken broth + 1 Cup pan drippings (if available)
NOTE: DO NOT use the pan drippings from smoked or injected meats.
1/3 cup flour or cornstarch
½ cup water or milk.
2 TBLS butter
½ tsp salt
½ tsp pepper
Chopped giblets or pieces of dark meat (if desired)
1 hard-boiled egg, chopped
​Directions​
Mix cornstarch/flour and water/milk together.
Pour mixture into broth in saucepan and bring to full boil.
Add remaining ingredients and stir until smooth
NOTE: If too thin, add more cornstarch/flour and milk/water mixture.
​SUZY'S HANDY HINTS:
​​Making the Turkey
I love cooking my turkey with salt, pepper and butter in Reynolds cooking bags to capture all the rich broth to use in the dressing and gravy.
If you are stuffing a turkey, keep in mind that the moisture from the bird will absorb into the dressing too.

Making the Cornbread​
DO NOT USE any cornbread mixes or recipe that contains sugar.
The cornmeal I recommend is Martha White "HotRize" Self-Rising White Cornmeal. There are many good ones but this one always works great for me.
I often like to make my cornbread in cast iron skillets because of the texture it gives the cornmeal.
Use the whole package of seasoning with 4 pans of cornbread and one loaf of white bread.
Customers from "Up North" even adapt the recipe to use all white bread, rather than cornbread… and they love it!
Bread crumbles can also be stored in pillowcase for 2 or 3 days before you make your pan size dressing/stuffing.
 
For the Broth
Boil a chicken to get all the broth needed, instead of purchasing containers of broth. Then use the meat from that chicken for a chicken and dressing meal, or use it to make chicken salad!
Some use bouillon cubes instead of broth in order to reduce the fat content.
Vegetarians substitute KNORR vegetable broth or bouillon instead of chicken broth
 
For the Gravy
For making a richer flavored gravy, include the "pan drippings" from the chicken or turkey.
Injectible seasonings will greatly affect flavors on the dressing and gravy, too. DO NOT USE any broth from smoked or injected meats.

For the Leftovers
Freeze overage of prepared recipe mixture in a freezer bag or vacuum seal bag. Add more water if needed after thawing.
Simply fold over edge of seasoning packet and store in freezer for up to a year.
Send leftovers (IF you have any!!) with family in take-home containers!